The present Cemeteries under the CBB include -
Lower Circular Road Cemetery (Estd.1840 containing approx. 12,000 graves/tombs)

Tollygunge Cemetery (Estd. 1942)

St. Stephen's Cemetery (Estd. 1820)

The Mini Cemetery with a closed Gas Crematorium

The South Park Street Cemetery (Estd. 1767-1790) known as the Great Cemetery of Asia, with approx. 1600 colonial tombs (under renovation - Phase III)
The South Park Street Cemetery (SPSC) is a major tourists' attraction as the only Colonial Cemetery of its kind in the world according to BACSA (Website: www.bacsa.org.uk). It is presently protected and preserved by the CBB with the help of a team of Archaeologists and a Conservation Architect after its massive restoration in 1978. It has 1600 Colonial Tombs/Relics. Two other cemeteries viz. The North Park Street Cemetery and the French Cemetery, Kolkata, have given way to schools, hospitals and to a church several decades ago. The four other cemeteries mentioned above are active cemeteries, which conduct burials regularly except the South Park Street Cemetery, which is a closed cemetery and a declared heritage site. In 1904 the LCR Cemetery had to be further sub-divided on either side of the newly opened Crematorium Street where a Gas Crematorium was commissioned for the first time to facilitate ash or urn burials. The said crematorium was reportedly first of its kind in Asia. The "Mini Cemetery" located behind the LCRC at No.2 Crematorium Street accommodates the said Gas Crematorium within the same campus of No.2 Crematorium Street. The Gas Crematorium has become non-functional due to erratic gas supply since around 1980. It needs to be revived to serve a long-standing need of the community to necessitate the burial space shortage.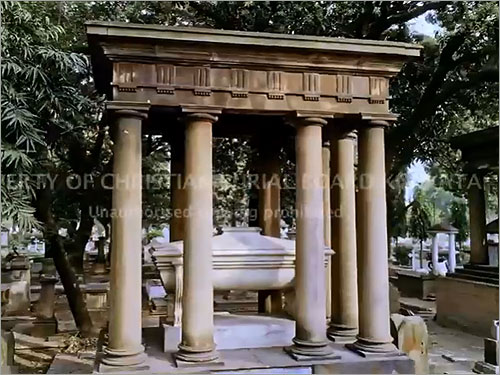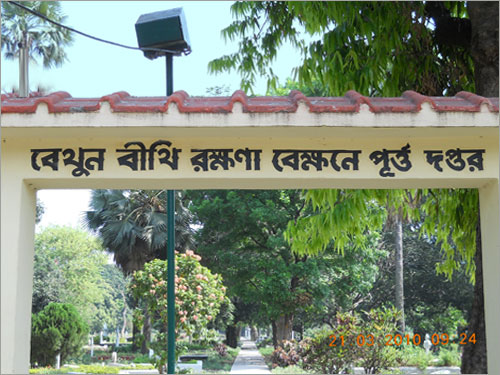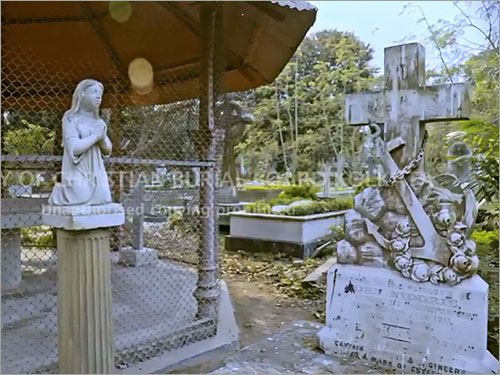 The CBB needs help, both financial and technical, to revive this heritage crematorium, which was once shared by the "Brahmo Community" of Bengal together with the Christian community. Eminent Scientist Sir. J. C. Bose was cremated here. (The name L. C. Road has since been changed to A. J. C. Bose Road).
There are nearly 1.25 lakhs of mortal remains buried in the LCR Cemetery alone as mentioned above as per available Burial Registers. The Tollygunge Cemetery as on date records the maximum burials after its massive restoration by the present Board. For more details you may send your enquiry directly to the Secretary, CBB on
our e-mail ID: christianburialboard@yahoo.co.in.